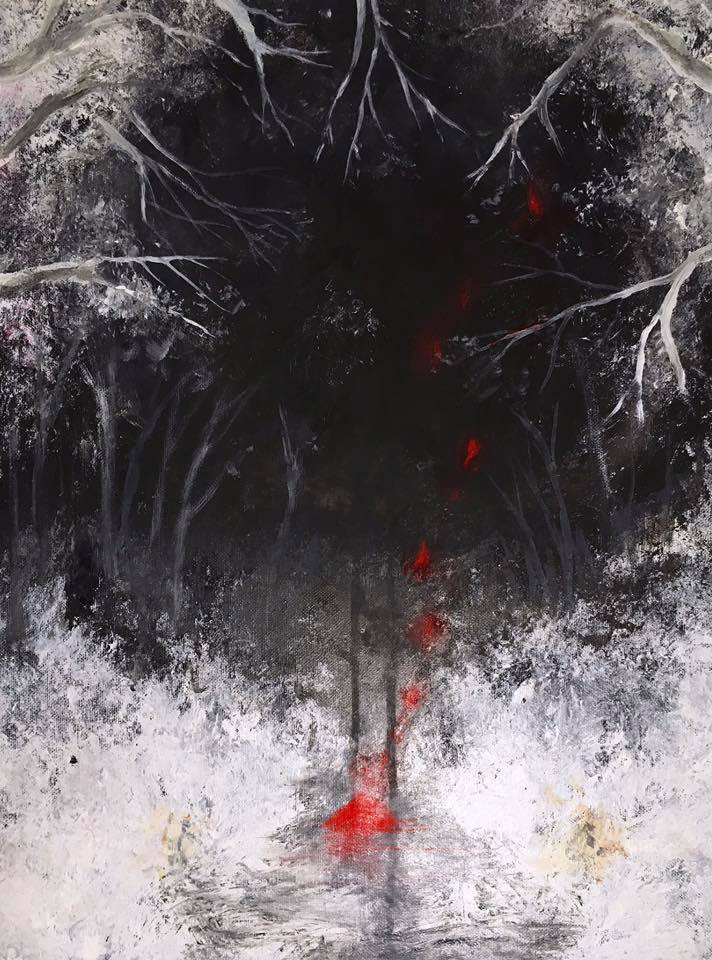 To Dream In Reality
Acrylic on 24" x 30" canvas
Inspired by the sheer infinity of possibilities presented to us everyday but our human limitations allowing us to realize only one of these realities.
Peer Reviewed
Digital manipulation of an acrylic painting
Nature Knows No Tragedy
Acrylic on 18"x24" canvas
Aesthetic: Sunset at Agate Beach in Bolinas. We are watching birds massacre fish for dinner. We can only begin to imagine the soundless terror of the fish as they watch their friends being torn to shreds, the water stained red with their blood. In the end we can only be indifferently aware of the existence of suffering. There is nothing to be done so you take another sip of Soylent.
An Unchosen Choice
Digital manipulation of "Elsewhere"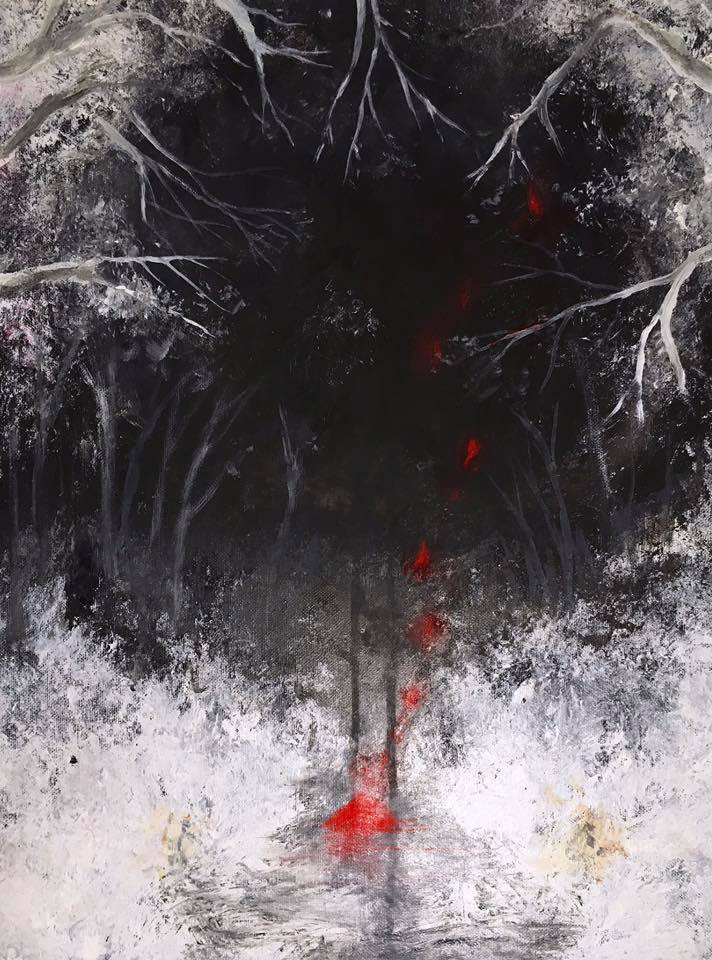 Reprogram Self
Acrylic on 24"x18" canvas
Elsewhere
Acrylic on 30" x 24" canvas
Yearning
Acrylic on 8" x 8" canvas
Towards a Ruined Bridge
Acrylic on 20" x 16" canvas
Nonlinear
Acrylic on 18" x 24" wood panel
Nonlinear partial differential equations make it difficult to accurately forecast the weather
Amnesiac
Acrylic on 18" x 24" canvas
Inspired by the album cover art of Radiohead's Amnesiac, with the red on black background.